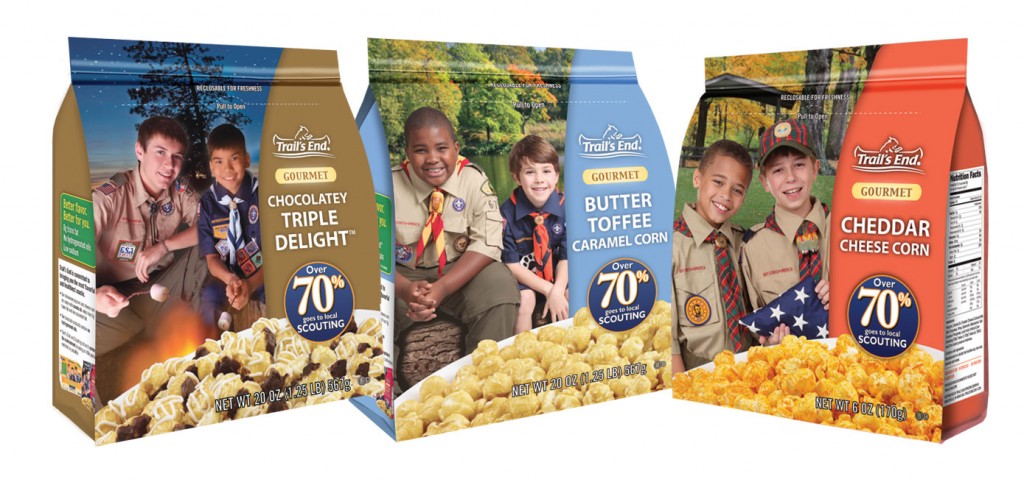 Trails End Popcorn. One of our biggest fund raising events of the year. You can sell three ways.
Take orders. Show the Trails End brochure and take orders. Please collect fees up front.
Show and Sell. Take actual product and show the product and sell or arrange for a show and sell site.
On line orders. Refer distant friends and relatives to the Trails End Site and make sure they credit your sale to you.
Please see Naomi Mellerski for more information on the Popcorn Sales.