The ninth point of the Scout Law is a Scout is Thrifty. A Scout should pay his own way. When you participate in troop activities, who pays the fees? Do you help out? Do you pay your own way? Or do you let mom and dad take care of everything? In Troop 380 we provide many opportunities for Scouts to fund raise. We know that you can't do all the fund raising events or chances, but you certainly can give some of them a try. Here is a list of the fund raising we currently have going on or will be providing in the future:
Coming right after Christmas the troop will organize a drive to pick up Christmas trees for recycling. We will have more information in December about this great project.
Troop 380 has partnered with E-Waste for Good to help the environment and earn money so Scouts can camp out all year 'round.
We will be offering BBQ Sauce again next spring. See Chris Ishikawa for details.
S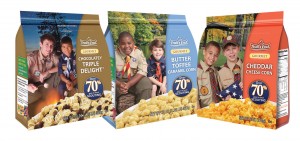 couts can use one of three methods to sell popcorn. Friends and family can purchase popcorn on line. This makes selling available to distant customers. The second method is take orders. Show customers the popcorn brochure and collect the money. Orders will be filled in November, just in time for the holidays. The third method is to check out popcorn and actually sell them directly to customers. Popcorn sales are an annual event. See Naomi Mellerski for more information.
C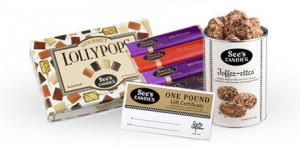 hris Ishikawa will make available special seasonal candy brochures sold by See's Candy. These brochures are usually available at Christmas, Valentines Day, and Easter. Look for this fund raisers as the holidays get close.
Magazine Sales
E
ach year in August and September we conduct a magazine subscription sale. Everyone receives magazines, so why not order them from the troop and receive a 48% credit to your Scout account. Just think, order $100 worth of magazines and receive a $48.00 credit on your account. Check with your relatives, neighbors, and friends. One scout sold magazines to his dentist. He purchased over $500.00 worth of magazine subscriptions.
Christmas Greenery
This is a new fund raiser that will be available soon. Take orders for Christmas Wreaths, door hangings, and other holiday decorations. Brochures will be available soon.
Tamales
From time to time we take orders for delicious home-made tomales. Look for Maryann Evans for information before the holidays.
Camp Cards
A $5.00 discount card will be available in late winter to sell to build up your Scout account. You make 50% on each card. Not bad!
It's time to step up and earn your way to camp, pay your dues, and take care of all those special events like Philmont, Jamboree, and high adventure.