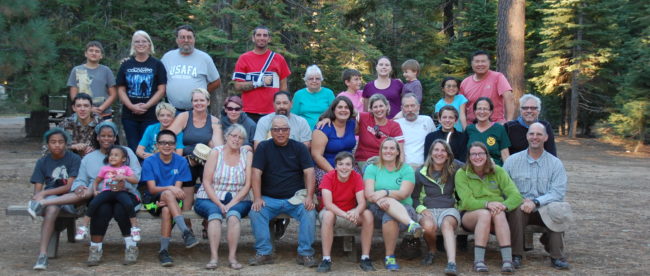 Lake Tahoe was the choice for the yearly Troop 380 Family Camp out and General Creek Campground/Sugar Pine Point was where set up camp. Sept 16-18 was the best time to go to Tahoe, not as many people as usual. The Huber, Potter, Bogue, Pennington, De Lalio, Ishikawa, Aguil, Hsieh, Havileck, Allen, and a Troung, families had a great time swimming, kayaking and more in the cold water at Lake Tahoe.
But the ultimate was dinner Sat. evening everybody brought something to share many made their favorite dishes, but  Dave made his new recipe Dutch Oven Lasagna which was a highlight of the dinner turned out very good just like everything else was. Many in the group brought instruments so songs around the campfire were lively.
Thank you to all who participated and made this weekend special.